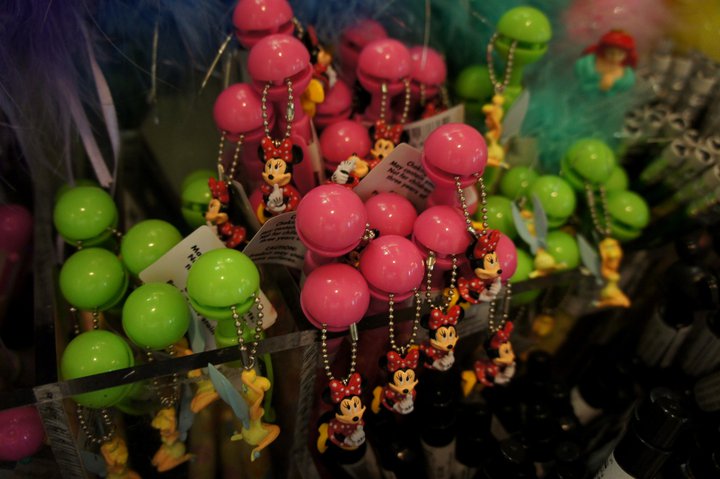 Disney has so many unique and fun souvenirs. We always like to get a something to remember our trip but we don't want to spend a ton either. When we visited Disney back in 2010 for the first time, we knew several months in advance that we were going. At Christmas time, when grandma asked what the kids wanted, I told her that Disney gift cards would be great. This is a great way to budget for each child so it's "fair" during the trip. Each child had $25 on their gift card and knew this was the amount they had to spend at the parks on souvenir items.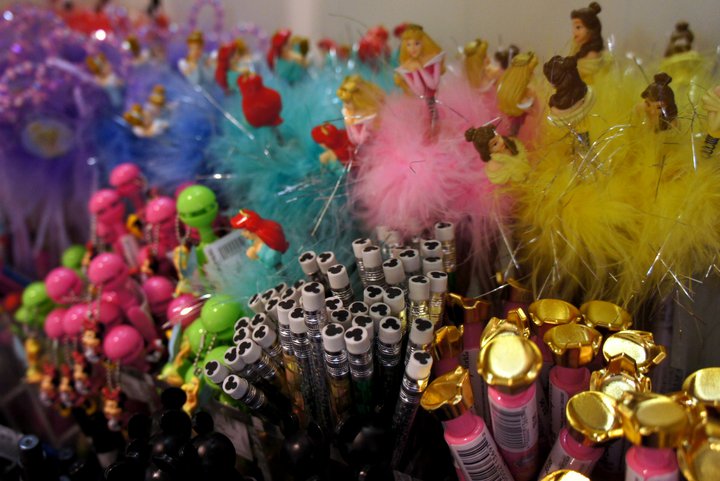 If you want to really save, you can head to one of the Disney Character Outlets to save a significant amount of money on your souvenirs and gifts. This past spring break we visited Orlando but didn't visit Disney. We made a stop at the Disney Character Outlets and found some great deals. One of the best steals I found was this leather Cinderella bag which was 80% off the retail price. Sofia also wanted some things that had 2011 on them like a scrapbook – just $1.99!
What are your trip for saving on Disney Souvenirs?
Disclosure: I paid to attend the Disney Social Media Conference. In return, I received highly discounted park tickets, hotel, and a gift bag. There was no monetary compensation or posts required in exchange for this package.