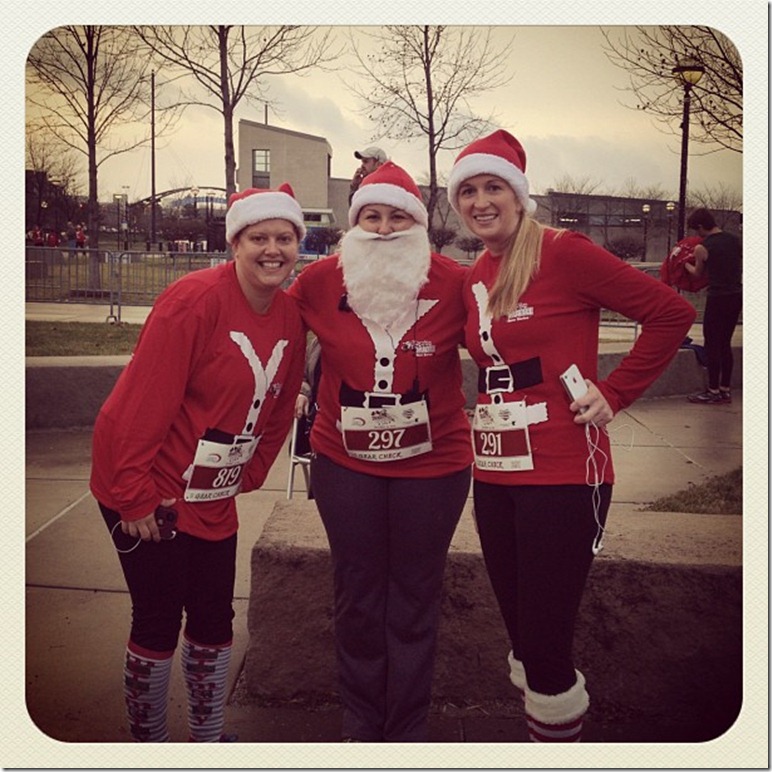 Tab, Christy, and I signed up to do the Santa Hustle in downtown Indianapolis. When I signed up, I had no clue what the weather would be like. We were all pleasantly surprised that the weather was great!
This was so much fun, though, very crowded. I still don't understand why people can't seed themselves properly. Meaning, if you are in the 11 min/mile crowd, you should NOT start out walking. You should be back there with the walkers. I finished at 11 miles 20 seconds. The bottleneck for the first 1.5 miles slowed me down. Oh well, it was still loads of fun!

I took off my beard and hat and threw in a trash can about 2 miles in because I was sweating so much.
This is what a garden full of Santas looks like…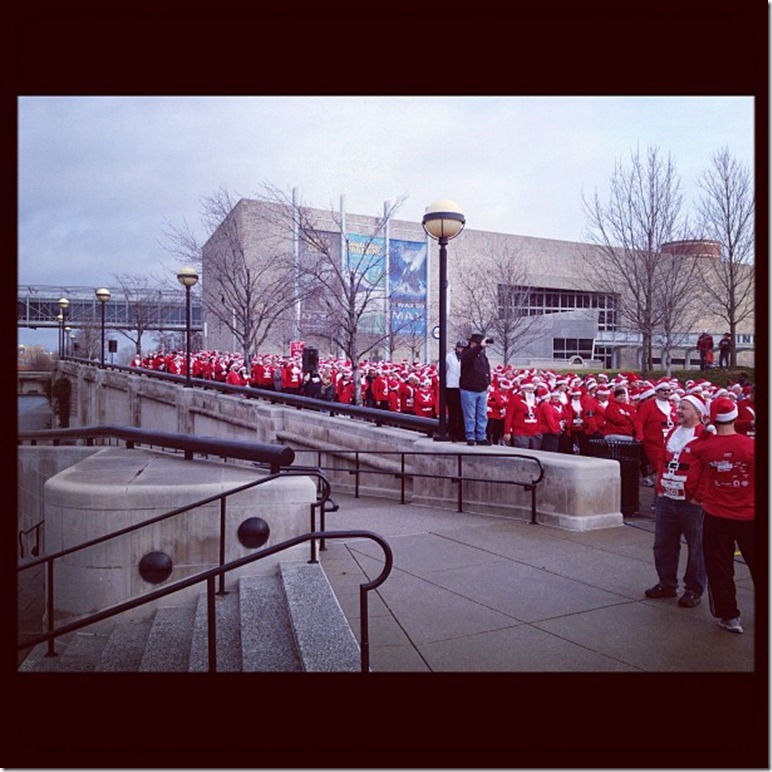 This is a fun one that I will want to do next year!