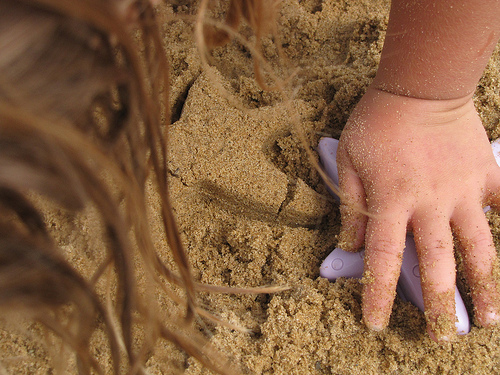 Last July, we visited the Wilderness Resort in the Wisconsin Dells with another family.  The kids have been begging to go back ever since.
Although, we had a little check in issue at the resort – one of those we can not guarantee things but they told us they did on the phone – we still had a ton of fun!
Eli went on a few of the big slides and as we were going down one of them he yelled out "Ride 'em Cowboy." It was adorable.
Sofia did not start having fun until the last day when we found a really fun baby area. We couldn't keep up with her on the slide! She would go up and then down so quickly a few times we missed her and she went under before we could catch her. It didn't stop her from going up and down over and over again.
There are so many water rides for all ages. Their was many rides for the older kids to go on. I don't think I heard anyone say "I'm bored" all weekend.
At night after dinner, we would head to the giant play house in the Wild West. The older kids played laser tag as a treat!
Here's a few pictures from our family fun: