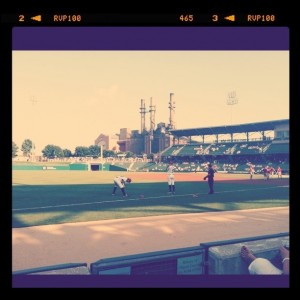 I'm amazed how quickly this summer is passing us by. Most of the spring and summer was consumed with what sometimes seemed to be endless evenings of baseball. While fun, it did make the time fly by.
Since we obviously didn't get enough Pee Wee or Travel Baseball this season, we took the boys to a Indianapolis Indians game with FREE tickets Bryan won at a golf tourney.
It was hot. I mean hot. Did I say hot?
Like feels like 104 hot.
We did have a slight breeze.
The team gave us a good show. The game was tied 4-4 at the end of the ninth inning. It was fun but not so much fun that we were going to stay all night.
I'm not even sure how the game ended up. It doesn't matter. What matters is we had fun family time with the boys!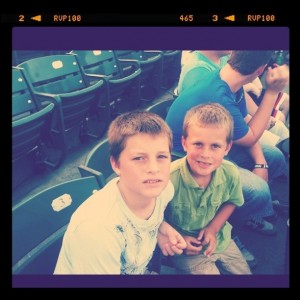 But I must conclude with this funny story.
As we were walking back to our car, we passed the White River Gardens concert. OAR, whoever they are, had performed for the evening. We witnessed a very overly intoxicated woman being pushed in a wheel chair to her car while her husband had a talk with the police. Apparently, it was the talk of the concert.
How embarrassing for her.